Sisonke Board of Directors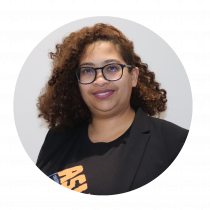 Ms May is a legal practitioner at the Women's Legal Centre in Cape Town, South Africa. She holds an LLB Degree from the University of the Western Cape and is an admitted attorney. Ms May's work at the Centre focuses on women's rights in relationships and their rights at work. She completed her articles on community service at the Legal Resources Centre. She has been with the Centre for 11 years and contributed on litigating to advance the rights of under-resourced, underprivileged and marginalised individuals and communities. Her work has largely been focused on women's rights and realizing the right to equality and non-discrimination for women and vulnerable groups within south African society. Ms May has authored a number of publications on gender and women's rights as well as the law pertaining to non-profit organisations. She is also an individual member of the International Network for Economic Social and Cultural Rights where she serves on the Advisory Committee for the Women's Working Group. She currently serves on the Management Board of Sisonke an organisation based in South Africa advocating for the rights of sex workers and the decriminalisation of sex work.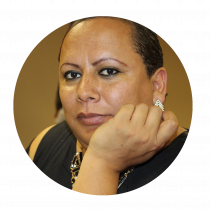 Leigh Ann van der Merwe is a transgendered woman born in Eastern Cape, South Africa. She founded Social, Health and Empowerment Feminist Collective of Transgender Women of Africa, and has conceptualized projects such as the African Transformative Feminist Leadership Institute and co-authored the Transilience Research Report on violence against transgender women in South Africa. She is versed in the human rights instruments of the United Nations. She considers herself an "intersectional" feminist. She holds a certificate in Community Journalism from UNISA and a Postgraduate Diploma in Public Health from UWC. She sits on various executive and advisory boards. Leigh Ann was recognized as a Women's Human Rights Defender in December 2012 and is also recognized as a woman of courage by Women Have Wings. Leigh Ann has been co-principal investigator on studies conducted with transgender women. She also authored and co-authored research outputs published in peer reviewed journals. She is currently pursuing Masters Degree in Public Health with the University of South Africa.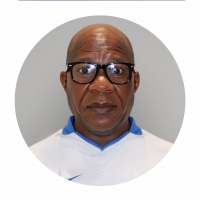 Gift Mbuyiselo Thingane, was born and bred in Vereeniging, in the South of Johannesburg.  He is a community activist and matriculated at Solomon Mahlangu Freedom College, Mazimbu, Morogoro, Tanzania. He acquired a B.Tech Degree in Cost & Management Account from the Cape Peninsula University of Technology and Honours Degree in Business Administration at the Southern Business School, Johannesburg. Mr Thingane joined Sisonke as a board member in 2017.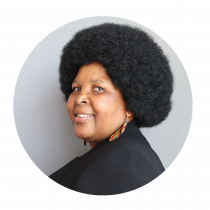 Clara Singende, born in Zimbabwe, moved to South Africa in 2006, and got a House Keeper job in the hospitality industry; only to be evicted from the staff quarters when she fell pregnant. She then joined Sisonke in 2011 and has since worked her way up doing photography workshops through African Centre for Migration and Society. Ms Singede also attended media training through Sex Workers Education & Advocacy Taskforce (SWEAT). Subsequently, in 2014 was chosen as an Izwi Lethu Our Voice reporter, a Sisonke newsletter coordinated by sex workers themselves. Her call in peer education started at Oasis Greenlight in 2015 and currently works for Lifeline, Johannesburg as a Team Leader, Peer Education. In 2014, Ms Singede was nominated as a Sisonke board member and since, there has been  no looking back.  She also serves on the board of Lifeline.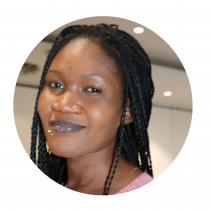 Kelly Kgobane oozes brightness and happiness in her life. Born in North West, Ms Kgobane wears many hats including modelling which has seen her winning the Bojanala Socialite Award under Dore Agency. As an activist, Kelly is usually on radio discussing issues on Transgender living and LGBTQI. She has also done a short documentary on transgender life with the South African Broadcasting Corporation. Kelly who has been a Sisonke board member since 2014, is also working as a Peer Educator at TB HIV Care, Bojanala district.
Nothing about us without us.