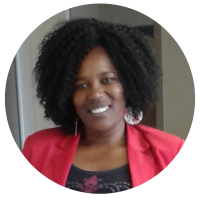 Sisonke National Coordinator
Kholi Buthelezi is a feminist activist since 2002. She is the National Coordinator of SISONKE national Movement which is currently based & fiscal hosted within SWEAT. Sisonke was established in 2003 with Kholi as a founding member, and is a sex work led movement. Kholi has experience in many spheres of work – she has progressed from being a peer educator, to outreach and development worker, progressing to African Sex Worker Alliance Country Co-ordinator to her current position as Coordinator for Sisonke and a member of the SWEAT Management Team. Kholi is an active advocate for sex workers' rights in the African continent and globally. Her passion and dream is to mobilize and organize sex workers of all diversities regardless of sexual orientation and gender identity to claim their rights, including advocacy on setting standards for fair and safe working conditions; decriminalize adult sex work; universal access to health, legal and social services; and consistent safer sex practices and sex workers' health and wellbeing. She works with other women's organizations, engages in national, regional and international advocacy efforts targeting sex workers.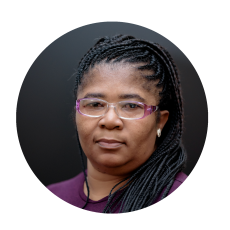 Sisonke Assistant National Coordinator
Pamela Chakuvinga, Sisonke Assistant National Coordinator has dedicated her life advancing the plight of the discriminated and marginalized. Starting as an ordinary Sisonke member, Pamela was in 2010 employed by the movement as a Media Liaison Officer.
Prior to joining Sisonke, she worked as a Paralegal for Tshwaranang based in Johannesburg. The outspoken but with great sense of humour, Pamela has a National Certificate in Computer Studies. Born in 1974, Zimbabwe and a true activist for human rights, she was elevated to be the Assistant National Coordinator of the movement in 2013.
She represents Sisonke nationally and internationally advocating for decriminalization of sex work, sex workers' accessibility to human and health rights irrespective of sexual orientation and gender identity.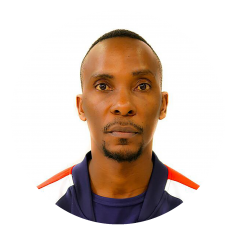 Sampras Noel Kaweesi was born and bred in Uganda and has been living Cape Town South Africa since 2009. Holds a Diploma in Development Studies, a Bachelor in Accounting Sciences in Financial Accounting with UNISA and currently completing his professional modules in Accounting with the Association of Chartered Certified Accountants (ACCA). He is a strong human rights fighter for the marginalized community especially the LGBTQI and sex workers.  He has been working in Non Profit Sector for more than 7 years, dedicating four years to SWEAT and concentrating on SISONKE for one year and eight months as the Finance Officer.
He has had a strong passion for community development and implementation of community upliftment programs and projects, a strong advocate of social justice, a strong believer in the power of knowledge especially in the context of an individual and societal development as a whole.
He is currently a board secretary of a non-profit organization (Pakhama) operating from Gugulethu and Langa, Cape Town feeding the underprivileged and develops survival skills to the youth to enable them make something out of their lives.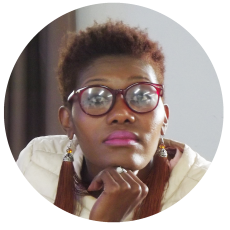 Provincial Coordinator, North West​
Nthabiseng Kgomo was born in 1984 at Soweto's Zola township and attended Ethuteng Primary School and high schooling at Mphezulu High School in Limpopo's Groblersdal.
She started as a volunteer for CARE previously known as Community Care Centre an international humanitarian agency delivering emergency relief and long-term international development projects. At CARE, Nthabiseng started by doing artwork and interacted with Hillbrow youth and in 2007 worked as a Receptionist.
A people's person, Nthabiseng has also worked as a Youth Counsellor for Wits Reproductive Health & HIV Institute (Wits RHI).
She joined Sisonke, North West in July 2016 as Provincial Coordinator.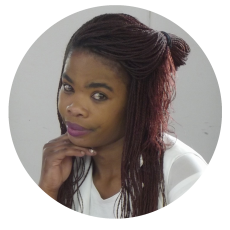 Provincial Coordinator, Eastern Cape
Aviwe Mbutye wishes for a world where people are not judged by their past but the aspirations they have in changing not only their lives but the world they live in. Born in 1989, she attended her primary and junior schooling at Good Shepherd Primary and Victoria Girls High Schools respectively both in Grahamstown.
Social activism came calling for Aviwe when she volunteered as a Teacher Aid at Kuyasa Special School and this is after experiencing financial constraints that forced her to drop-out from Diploma in Management studies at Walter Sisulu University.
With tenacity, joining Sisonke as a Peer Educator in 2015, she has shown tremendous growth seeing her now employed as a Provincial Coordinator for Eastern Cape.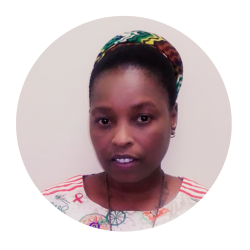 Provincial Coordinator, Gauteng​
Zukiswa Ngobo draws her inspiration from Sisonke's vision and strives to assist those less fortunate than her in every aspect of personal development.
She was born at Somerset Hospital, Cape Town in 1979 and attended Vuzamanzi Primary and Langa High School. She has worked herself up as having started as a domestic worker, volunteered for Mothers for the Future; a movement supporting mothers who are sex workers.
Zukiswa joined Sisonke as a Peer Educator for Western Cape, thanks to her exemplary dedication on her work was promoted to be Provincial Coordinator, Gauteng. She strives every day to better sex workers' lives.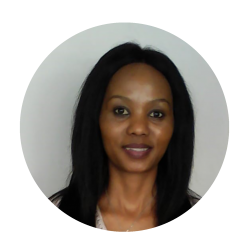 Provincial Coordinator, Kwazulu-Natal​
Prior to her appointment in May 2018 as Sisonke Provincial Coordinator Kwazulu-Natal, Felicity Mthethwa worked as a Financial Advisor in the funeral and insurance industry from 2013 to 2018.
Felicity at first got introduced to the organisation through Creative Spaces. Being a quiet person, she draws her strength and resilience from the work and strides achieved by Sisonke in advocating for the recognition of sex work, fighting for decriminalisation of the industry and stigma attached to it.
Felicity born in September 1979 matriculated at Mazizini High School in 1999.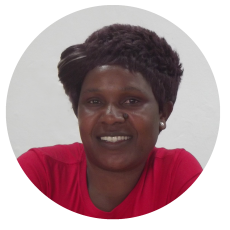 Provincial Coordinator, Limpopo
Linda Hamunyari Dumba is a true reflection of perseverance as she has climbed the Sisonke ladder starting as just a member attending meetings and trainings to peer education. Born in Zimbabwe's 4th largest city, Mutare, Linda came to South Africa in 2009.
Linda has O Level equivalent to Matric, certificate in peer education, certificate in human rights defense and a Diploma in Computers.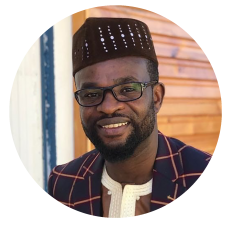 Provincial Coordinator, Western Cape​
Lloyd Rugara has lead a life of having worn multiple hats including; Activist and Lobbyist, Media voice for MSM, Peer Educator, Peer Team Leader, Helpline Junior Counsellor, Human Rights Defender, Board Member, Staff Representative within Sex Workers Education and Advocacy Taskforce and Sisonke.
With matric, Lloyd acquired a Peer Education Training Certificate, Certificate in HIV Counselling and Finger Prick Testing a programme ran in partnership with Stellenbosch University and Counselling Skills, United Nations and African Human Rights System in partnership with University of Pretoria.
The founder of Foreign Men, a support group for foreign male sex workers started at Sisonke as a peer educator and has since become a Steering Committee member of Asijiki Coalition, a coalition of organisations fighting for decriminalisation of sex work in South Africa. He is also representing Sisonke as a Steering Committee member at KP Reach Communications Working Group.
24/7 helpline 0800 60 60 60       
SMS "Please call me" to 071 357 7632